Sample prices and current offers
How can I find a reasonably priced English course?
Here you can find sample prices for language courses in England, Scotland and Ireland. The courses are available for as many weeks as you wish; we can offer you the best solution tailored to your needs.
Below is a selection of our current offers. These are available at a very attractive price for a short time only. Here, as well as offers for English language courses for teenagers and adults, you will find offers for a term or a school year at a boarding school.
All our prices are structured differently. All prices shown include the course fee (based on the number of hours per week), the accommodation and, when applicable, a social activity programme. Other costs, such as enrolment fees and travel expenses, are also included. We have also shown whether meals are provided as part of the accommodation or whether you have to make your own arrangements. If you have any questions about our prices or offers, please contact us here.
M. Molnar's feedback:

I would like to thank you and your colleagues for your skilled consultancy in the selection of a suitable language school for me and for your support before the journey.
I really enjoyed my stay. The number of students in my class was very small because of the course being in the low season. The teachers were therefore able to respond to our needs and wishes, which made me very happy.
D. Vogel's feedback: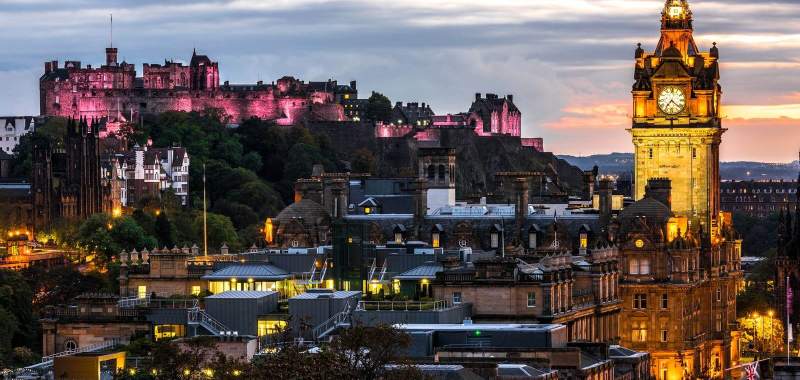 The consultancy was perfect! You recommended exactly what I was looking for!
I am completely satisfied! I learned a lot during my 3-week stay! I also contacted other agencies, but did not receive such a specific and proficient consultancy as from you. Many thanks!
I. Koch's feedback: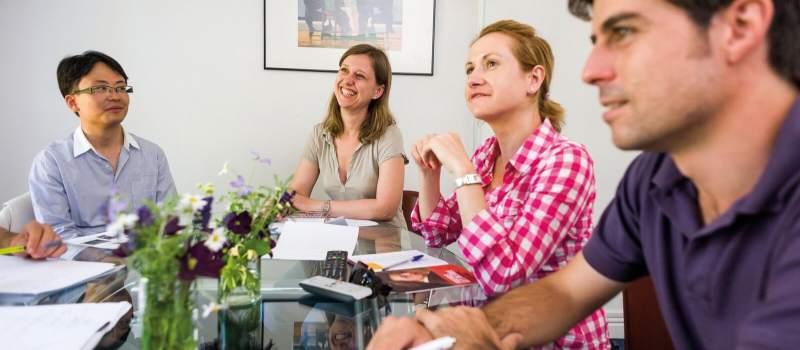 I was well-advised by the different employees in Frankfurt from the beginning onwards.
Someone always had time for me. Because of the different conversations, we ended up at exactly the right place.
B. Volkmann's feedback:

The atmosphere at the business language school is extraordinary! The teachers are fabulous!
They always boost the students with positive feedback, are challenging and motivational at the same time, while structuring their lessons to make them vibrant and entertaining. I had a lot of fun and learned a lot. It apparently was coincidence that only a few students were there at the time. The teachers were exchanging information among themselves and always knew what we were learning and how we were performing in the other lessons.
T. Münch's feedback:

I want to start my feedback with a Thank You.
I only got the idea of participating in a language course in England in spring this year. In the search for suitable schools I found your offer and immediately called you. Thanks to the detailed phone call and the information about selected business language schools, I quickly found the right offer. In our second conversation you then helped me with the booking and the organization of the journey. Thank you for the extensive support!
N. Streich's feedback:

It was the ideal business school and the perfect environment for my needs.
Many thanks for the mediation. Especially impressive were the teachers (motivated and motivational) and thus the quality of the lessons.
Interested in our service?
...take the next step