Sports and culture with English Plus
Combine your English course with a favourite activity
Many language schools offer English courses in combination with sports and activity programmes. There are many possibilities; you can choose between golf, hiking tours, courses with excursions in the English and Irish countryside and courses with special art and culture programmes. If no school currently offers your desired option or activity, we can help you to organize a trip individually that suits your requirements.
Learning has no age limit
English courses for designated age groups
The best way to learn and practise English is with like-minded course participants; that is where the most progress is made. To facilitate this, some language schools offer English courses for designated age groups. They guarantee a certain average age by requiring that all participants are above a minimum age. There are English courses for participants aged over 30, 40 or 50 years old, on which the lessons and social activity programmes provided are designed for these age groups. You will be able to learn in a group of like-minded people of a similar age to you and to participate in a leisure programme that suits your needs and wishes.
A-C. Lawes' feedback:

First of all, I had a really nice time in London.
My host family was really nice and I felt very comfortable. Besides, everything was very well organised and structured. The fine art lessons were exceptional and I have learned an awful lot.
Anonymous feedback:

An unconventional language school, where not only learning English, but the numerous encounters are in focus.
You should be quite adventurous when participating in this course, because the methods are aimed to individually address the personality.
L. Lohmüller's feedback:

It was my fourth time at this language school and I am pretty sure that I am going to spend another two weeks there the next year.
The school and the accommodation are beautiful and close to the sea, only 100 meters down the road you are at the Cliff-Walk. The activities are great as well and fun. This year I tried surfing for the first time and it went astoundingly well :) The horse riding was a dream, just like every year. Riding on the beach is an experience everyone should experience once. Learning English is not neglected either.
C. Rouget's feedback:

The stay was a total success. I could benefit from the golf training on a large scale.
The golf coach was outstanding and gave a lot of useful advice and was extremely nice. He answered all questions and was a well player, too. The English lessons were highly efficient and the teacher was responding to our needs on a large scale. Certainly, we were also satisfied with her performance. Everything always worked out well, questions were answered and we felt in good hands.
M. Suhe's feedback: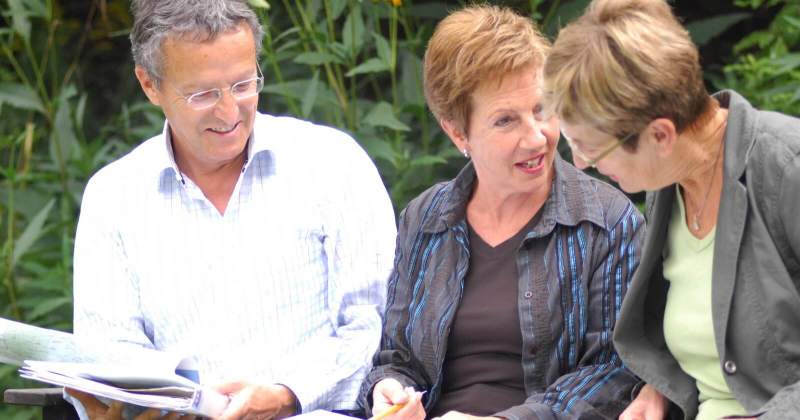 The school and its programme definitely impressed me. The 50+ offer is a very good entry point.
I want to thank you sincerely for the nice offer. The first days were a bit stressful but then I slowly got used to speaking and hearing English everywhere. The school and the programme definitely impressed me. The 50+ offer is a very good entry point. The lessons were outstanding and adjusted to us course participants. Along with the excursions and sightseeing, I had wonderful fourteen days!
Interested in our service?
...take the next step