A selection of our best partner language schools
Schools we can highly recommend
Here is an overview of some of our favourite English partner language schools. We particularly enjoy working with these schools and our clients' feedback is excellent too.

Experience and tradition for adults and young people
Bell
The Bell language school has over 60 years of experience and is one of the most well-established education providers in the British language school market. The school offers courses for adults in London and Cambridge and even has an own teacher training centre in Cambridge. They also offer various programmes for young people during the school holidays, which take place at different English boarding schools. Bell also has an own boarding school in St. Albans, where they offer programmes for young people throughout the year. Bell's "English Explorer" programme offers students the opportunity to combine English lessons with social activities and sports options such as golf, horse riding or football, or with other options such as art, theatre or film.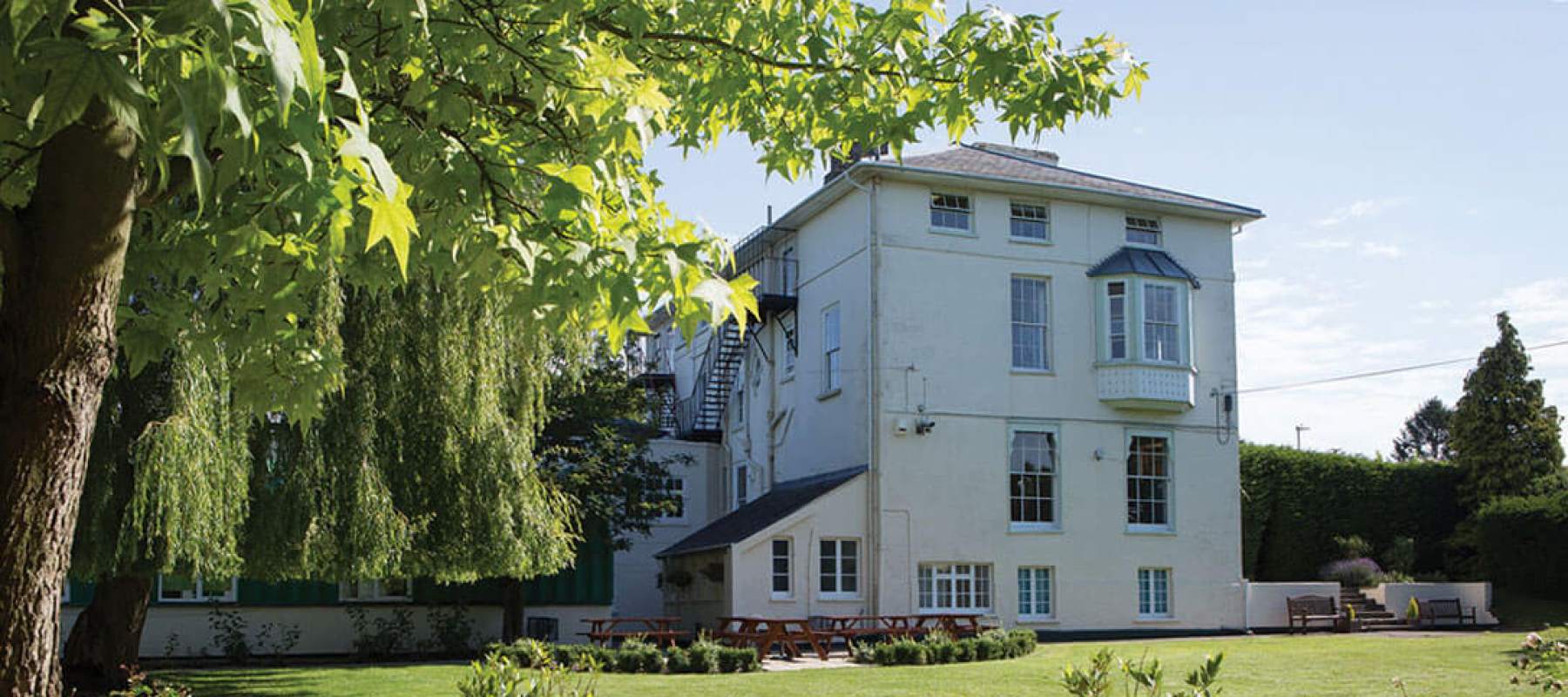 Top quality learning in small groups
Cambridge Academy of English
The Cambridge Academy of English (CAE) is situated in one of the nicest part of the city and belongs to one of the best language schools in England. It offers a special "Electives-System" which allows a combination of options, in which you can choose key subjects for your English lessons. The school has its own Business English centre, where its courses take place in groups of a maximum four participants. It also offers specialized courses for lawyers. As well as adult courses, CAE also offers courses for teenagers during the school holidays, which take place at different boarding schools with accommodation offered either in the schools or in host families around Cambridge.

Cost-effective prices in England, Scotland and Ireland
Centre of English Studies
The Centre of English Studies (CES) has centres in different locations in England, Scotland and Ireland and offers a great variety of English courses at very attractive prices. The London school is located in quiet and suburban Wimbledon and offers an appealing alternative to the hectic city centre. The Oxford language school is also situated outside the immediate city centre, which means that CES can offer cheaper courses than it would otherwise be able to. Courses are available in locations such as Worthing on the south coast, and Leeds or Harrogate in northern England. If you would prefer to go to Ireland, CES Dublin offers courses right in the city centre of the capital city. As well as General English, the school offers Business English courses and programmes for young people in the summer, with accommodation provided in boarding schools or in host families.

The best Business English courses in Ireland
Cork English College
Cork English College (CEC) in the south of Ireland is the biggest language school in Cork. It is right in the city centre and offers diverse language course options to its students. The school is a leading language course provider in Ireland, particularly for Business English courses. CEC offers accommodation in host families or in their own, dedicated student apartments. The school provides free transfers from Dublin for the convenience of its students. Its English courses for young people are extremely popular. Accommodation is provided in host families and the language courses can be combined with a horse riding or rugby programme, if desired.

Learning English at the English Riviera
Devon School of English
The Devon School of English in Paignton stands on the south coast of England, in an area often called the "English Riviera". The language school offers highly recommended General English and Business English courses. In addition, they offer special courses for course participants over the age of 50, which combine language learning with specialized leisure programmes. In addition, they offer golf and hiking courses, which allow participants to take full advantage of Devon's beautiful scenery. In the summer months there are two courses available. One takes place in the Queen's College boarding school in Taunton, the other in the seaside resort of Paignton where accommodation is offered in host families.

Learn English and ride in the wild West of Ireland
Donegal English Language School
The Donegal English Language School lies in the scenic countryside of the north west of Ireland. The options for leisure activities include horse riding, surfing and hiking and the nearby beaches offer a perfect opportunity to discover and enjoy the area independently. The school offers language courses for adults year-round, and programmes for young people during the Easter, summer and autumn school holidays. Accommodation is offered in local host families, in bed and breakfasts and in hostels. Teenagers also have a residential option.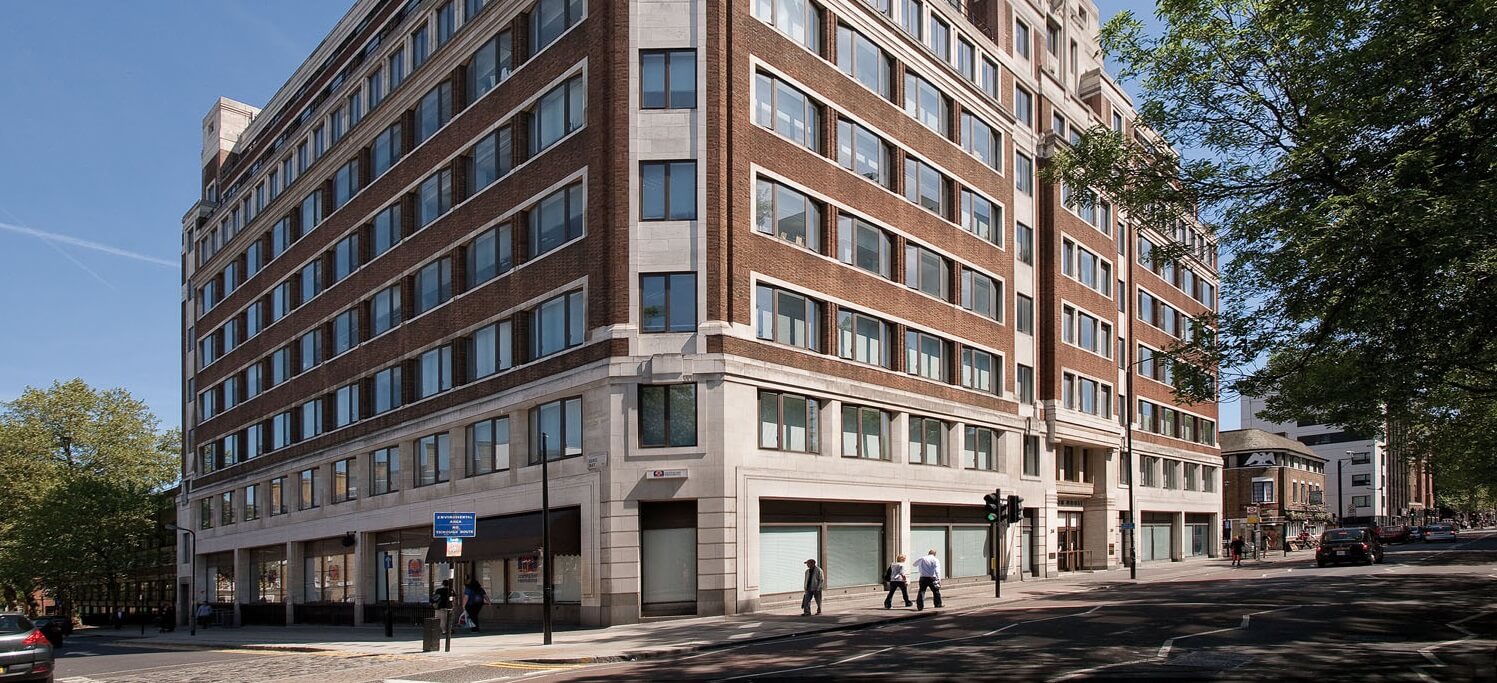 English courses around the world
EC
EC is one of the biggest providers in the language school market and has centres at different locations in England, Scotland, Malta, the US and Canada. There are a variety of options, with the schools outside the areas of London and Cambridge offering cheaper English language courses. Alongside General and Business English courses, the schools offer preparatory courses for the English language certificates IELTS, TOEFL, FCE, CAE and CPE. The school has a dedicated centre in London for course participants aged over 30, as the average age at the other EC schools is younger. During the summer, various language courses are offered for teenagers in London, Brighton and Malta. Accommodation is provided in host families or boarding schools. Young adults can take part in EC's special "Freestyle" Programme with accommodation in a hotel in Malta.

Cosy language school in the heart of Edinburgh
ECS Scotland
ECS Scotland is a small, family-run language school in Edinburgh, in the middle of the famous 18th century "New Town". Its historic building has a comfortable and welcoming atmosphere. It offers very individualized support, as there are not usually more than around 30 students at the school at any given time. As well as the highly recommendable, small-group General English lessons, the school offers many Business and high-intensity One-to-One Courses. The school also has specialized teachers, who offer courses focused on subjects such as Legal English and Medical English. The school's central location makes it the perfect base to discover the sights and culture of the city from, outside lesson times.

English courses and sports activities at a boarding school
Exsportise
Exsportise offers English courses combined with various sports and cultural programmes to teenagers during the summer months. The focus of these is the sports activities and professional coaches help students to improve their skills. Exsportise offers courses of 20 English lessons in combination with sports options such as golf, horse riding and football, or with other activities such as music and dance. The school offers courses at locations at three different British boarding schools: Clayesmore, Oundle and Seaford College. In addition, the school offers a special training programme for young footballers in association with Arsenal Football Club.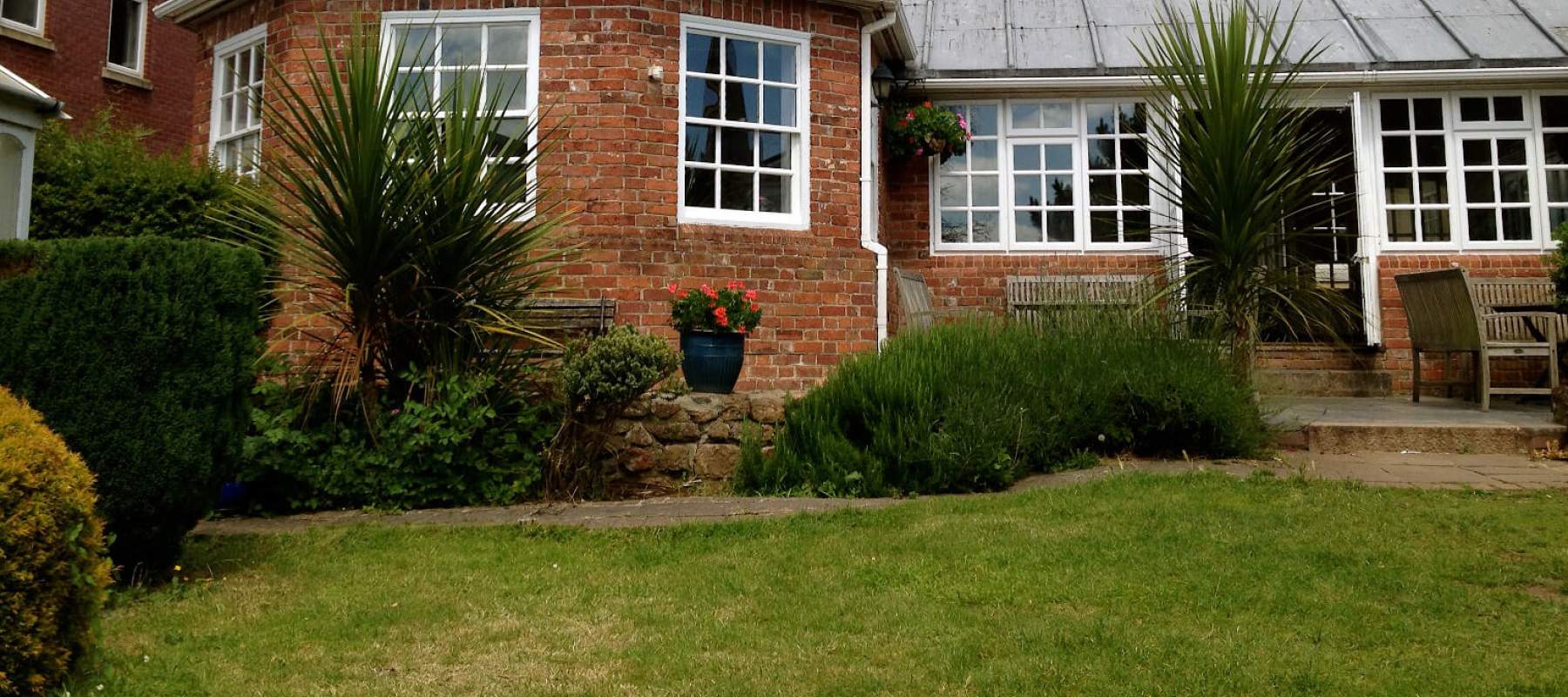 Learn English in Exeter, the capital of Devon
Globe English Centre
The Globe English Centre is a family-friendly language school in Exeter, the capital of the county of Devon in South West England. The school has an adult and a young people's centre, which are located next to one another in two historic townhouses. The peaceful school garden is perfect to relax in and the school is close to the picturesque River Exe. The Globe's English courses are taught in small groups, and can focus on "Authentic English" if desired. In these classes, the focus is on everyday English, with lessons often taking place outside the classroom environment. The young people's courses are offered for two separate age groups; the "Explorer" course and the "Discovery" course both take place throughout the year and are suitable for participants aged seven and above. The language school also owns its own apartments, which are a perfect solution if travelling with the whole family.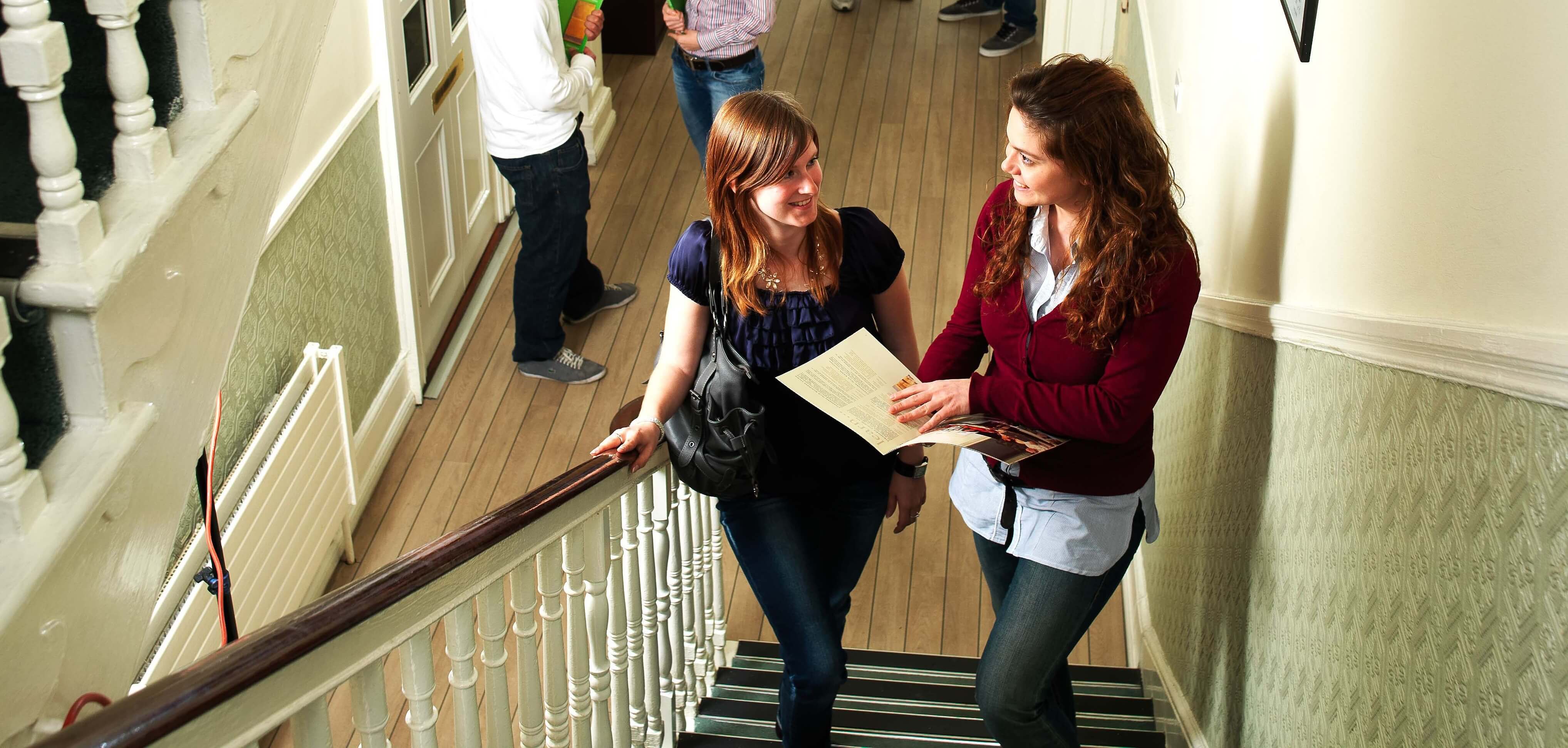 Reasonable prices and a cosy atmosphere in Dublin
Horner School of English
The Horner School of English is a family-run language school situated in the centre of Dublin. It is situated in a historic townhouse in the smart southern part of Dublin, between Merrion Square and St. Stephen's Green. Most of the more well-known sights and the famous shopping mile, Grafton Street, are located within only a few minutes walking distance. The small but varied course programme offers diverse options and you can complement your General English course with modules such as "Fluency" or Business English. The school offers accommodation in either host families or in its student residences.

English courses in the vibrant university city of Newcastle, in northern England
International House Newcastle
The International House Newcastle is located in Newcastle-upon-Tyne, one of North Easter England's best kept secrets. The city is located close to the coast and offers easy access to several beaches. The city has two universities, leading to a young population, a rich cultural offering and a vibrant nightlife. IH Newcastle offers many excellent language courses, some of which are exceptionally good value for money. As well as General English courses, Business English and special training courses for teachers are available. Accommodation is offeres in host families or in the school's own residence in the city centre.

English courses with horse riding or golf options in the idyllic north of Dublin
Irish College of English
The Irish College of English (ICE) is located in the small suburban town of Malahide, on the coast just north of Dublin, which is famous for its marina and its several golf courses. The Irish capital and Dublin airport are located only 20 minutes away. ICE offers various programmes for young people during the summer months, with accommodation provided in host families. The language courses can be combined with horse riding, golf, or sailing courses if desired. The school also offers competitively-priced English courses for adults who wish to combine their course with golf.

Cosy school offering courses for young people in Exeter
Isca
Isca is a small family-run language school in Exeter, the capital of Devon in South West England. It offers a highly recommended summer programme for teenagers. Although Exeter is an important city, it has a rural feeling, and the school is located in a green and historic quarter between two Victorian mansions. As well as top-quality English tuition, the school offers a various leisure programme in which it takes its students on excursions to the major sights of the surrounding area. There are also regular trips to London. The language courses are more intense than many other programmes for teenagers, with the material spread across only 24 lessons. The small classes with an average size of only ten pupils ensure that the tuition is correspondingly highly focused on the individual. Accommodation is offered with local host families.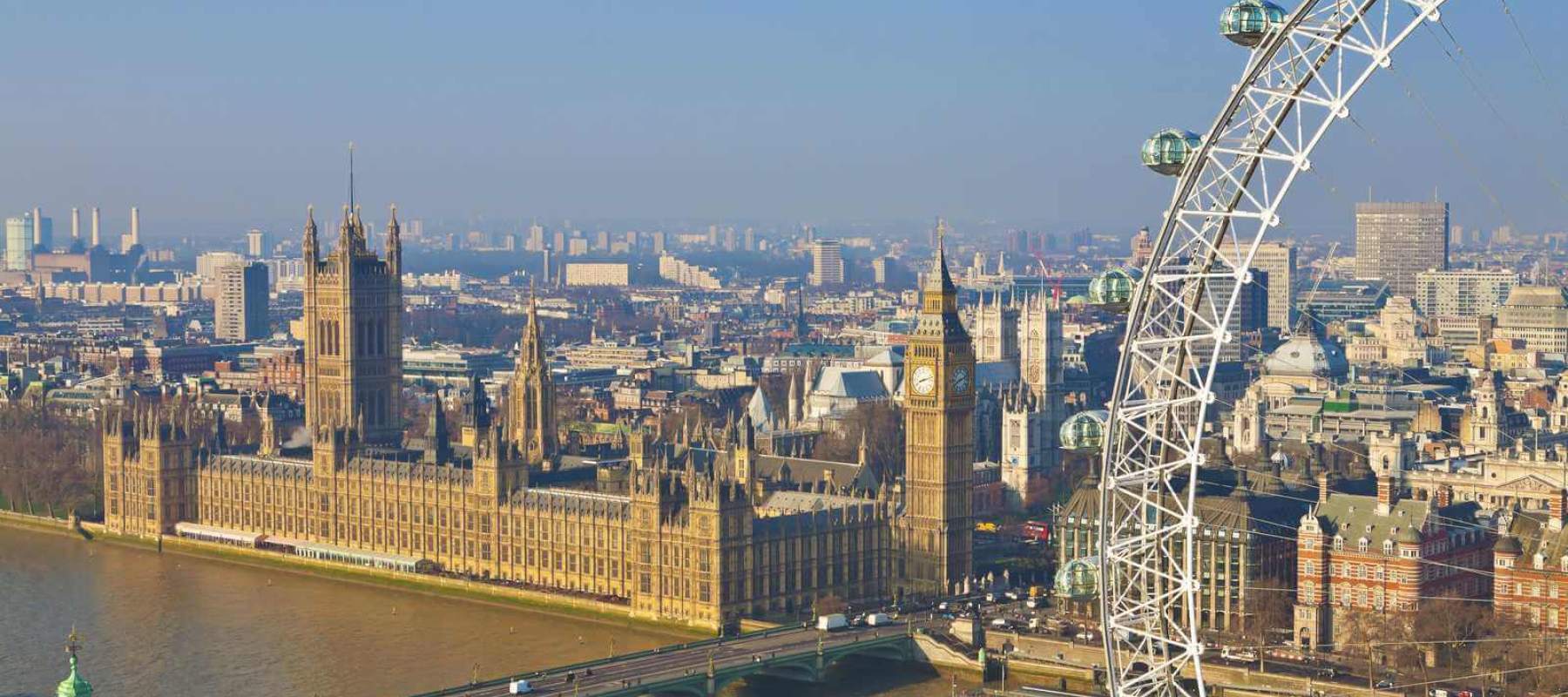 Business English courses and more in the heart of London
London School of English
The London School of English is the oldest language school in Britain and offers an exceptionally high standard of Business English lessons. The school is located in Holland Park, in West London, nearby the well-known Notting Hill and the modern shopping mall of Westfield. The courses take place in small groups in a historic mansion with state-of-the-art equipment. The school's teaching staff have a wide range of expertize and offer specialized classes in law, economics, finance and human resources to complement the General Business English courses. The school also offers specialized Business English courses for young professionals at reduced rates. Accommodation is available with selected host families in the area, in residences or in apartments. The school also offers General English courses at its second location in Westcroft Square, Stamford Brook, also in West London.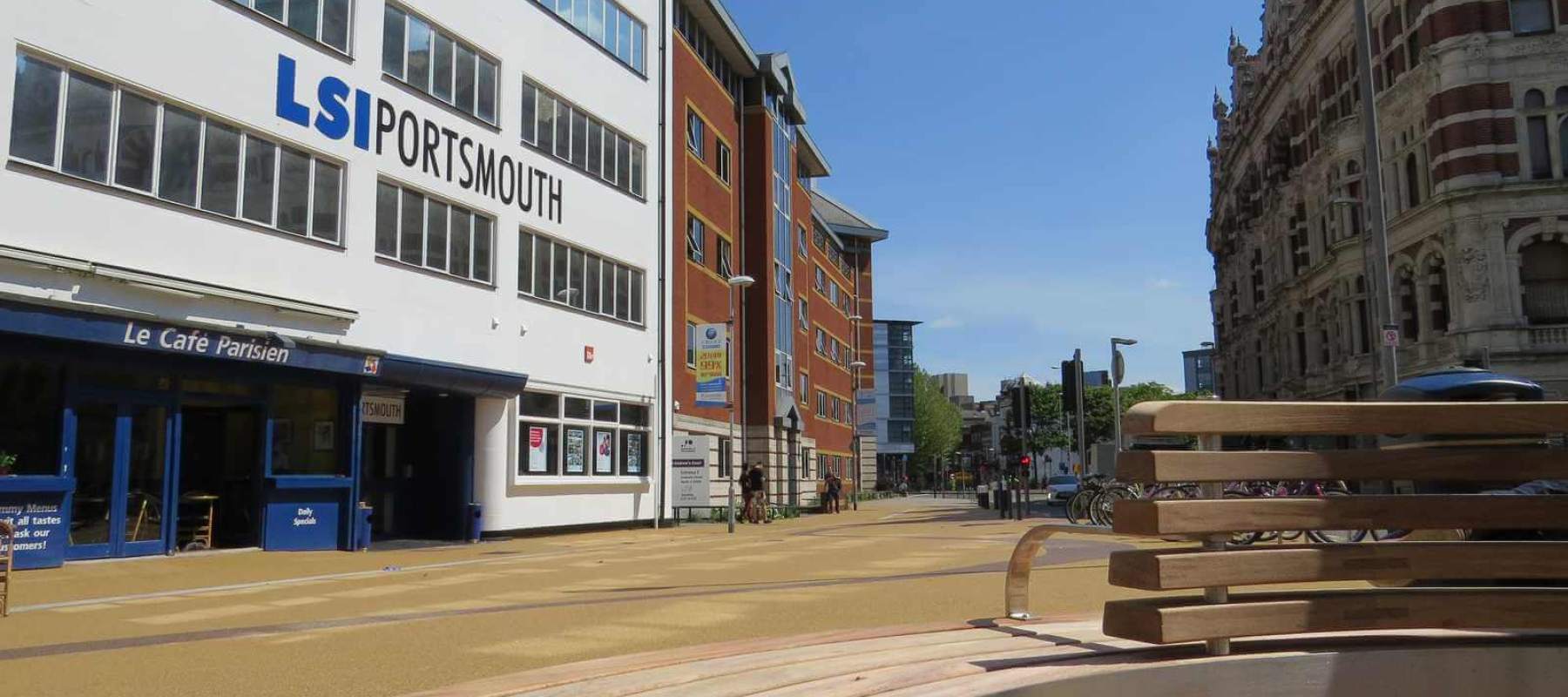 General and Business English lessons on the south coast of England
LSI Portsmouth
LSI Portsmouth is a language school on the South English coast. Portsmouth is a well-known port town with an attractive harbour. The southern part of the city faces onto the well-known beaches of Southsea and has views of the Isle of Wight. But despite the city's seaside location, London is only a one and a half hour train ride away. LSI is one of the country's leading Business English schools and holds its Business English lessons in a dedicated Executive Centre. Group lessons take place in exceptionally small classes of only four participants and there are also various options for One-to-One tuition. The small teaching groups mean that LSI is very able to adjust the course content to the particular needs of participants. It offers specialized courses for lawyers, managers and other professionals. Alongside its Executive Centre, the school also has a second location dedicated to teaching General English, IELTS-preparation and General and Business English combination courses.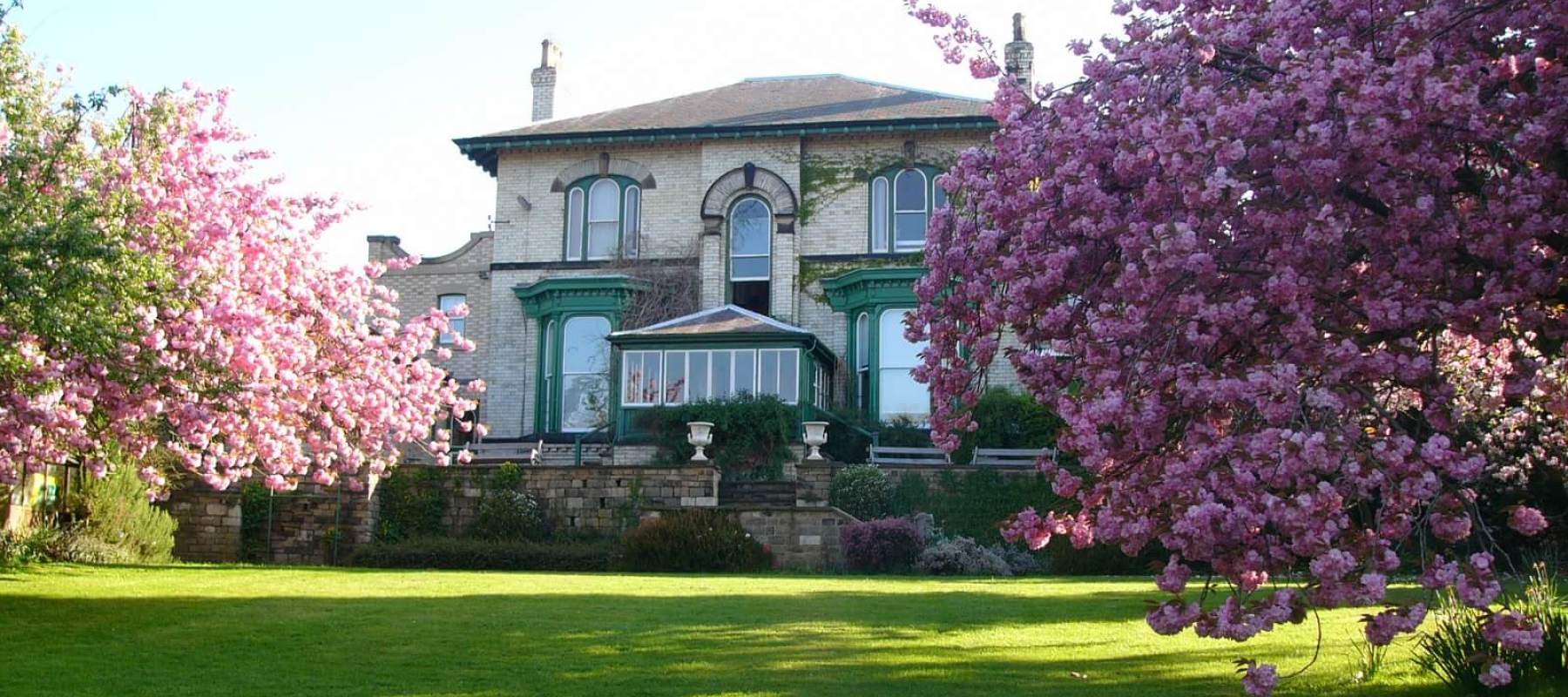 Family-run language school for young people and adults
Melton College
Melton College in York is an intimate language school housed in a Victorian mansion on beautiful grounds. The school offers intensive English courses for adults, teenagers and children. The courses for young people take place not only during the school summer holidays, but also at Easter and in autumn. The historic and scenic sights of York and the surrounding area form an important part of the school's leisure activity programme, which includes a varied range of activities and excursions to accompany the English courses. Melton College does not only cater for young people; it also offers a special "Gold" course, which is a unique programme for like-minded participants aged 40 and over. Further adult provision is offered for participants aged 16 and over. Accommodation is offered in host families.

Abitur exam and Sixth Form preparation courses in Oxford and Cambridge
SAES
SAES specializes in providing preparatory classes for the German Abitur exam and offers individually tailored courses. Its English courses take place during the Easter, summer and autumn school holidays at St Hilda's College, part of the University of Oxford. The class sizes are kept small and have a maximum of five participants. Students also have the option of intensifying the 30 hour per week courses according to their own requirements. The course provides an excellent opportunity for students to improve their rhetorical, oral, writing, grammar and essay writing skills. All of these skills are vital for success both in English lessons and in the Abitur examinations. SAES also offers courses in Cambridge which prepare students for their Sixth Form education.

High-quality English courses in the Midlands
Severnvale Academy
The Severnvale Academy is situated in the small market town of Shrewsbury, in central England. Located conveniently close to the Welsh mountains, Shrewsbury offers cosy cafés and pubs in historic surroundings. The school has a particularly good price-performance ratio and is a real hidden gem. It specializes in Business English courses, which are taught in small groups with a maximum of six participants. Typically, its students are a little older than those at other schools. The school offers a modular system, which allows its students the freedom to create courses that suit their individual requirements and to increase the learning intensity if required. As well as General and Business English courses, the school offers preparatory training for the Cambridge English certificate. In the summer, it operates two courses of different intensities for young people, accompanied by varied leisure activity programmes.

Learn English on the cliffs of Devon
Sidmouth International School
Sidmouth International School on the South West coast of England offers highly recommended courses and a rich leisure programme at an excellent price. The class sizes are relatively small, with a maximum of six participants in the adult classes and between six and nine participants in the young people's courses. The school provides a free transfer service between London Heathrow and Sidmouth, which makes the journey comfortable and convenient. Outside the summer season of mid-June to August, the school has some particularly attractive offers on One-to-One Business English and Teacher Training courses. English courses for children and teenagers are offered throughout the year, with an increased number during the school summer holidays. The children are grouped according to age, with courses offered for young learners aged from eight to eighteen years old.

English and art courses in London
University of the Arts
The University of the Arts in London is the pre-eminent art academy in the British capital. Alongside its regular courses, the University offers courses which combine art with English language. These courses combine 15 English lessons per week with 7 or 15 hours of a chosen subject. The possibilities are varied and you can choose between subjects such as art history, graphic design and architecture or modern subjects such as digital photography or fashion design. The school has several premises in London and offers accommodation either in host families or in a student residence.
Interested in our service?
...take the next step