Expert knowledge of language schools in England, Scotland, Ireland and Malta
English in Britain has over 20 years of experience in professional and individual consultation which it will use to help you find the right language course in England, Scotland, Ireland and Malta
We have visited over 200 language schools and we can therefore recommend the best language courses for your exact wishes. Our consultancy service is independent and we offer it to you entirely free of charge.
We can help you find an English course to suit all your needs. Whether you are looking for an adult General or Business English course, a special language certificate preparation course (e.g. FCE, CAE, CPE, IELTS, TOEFL or GMAT) or a top quality English course combined with an enjoyable holiday, we can provide suggestions and advice to help you find the best possible option.
We can also help you find holiday courses for children, including courses combined with various sports options, such as golf, horse riding or football. Children can choose to stay either in a boarding school residence or with a host family. And if you wish your child to spend a term or a school year studying at a British boarding school, we have the expertise and experience to help you find the right one and to make all the necessary arrangements.
We offer you experienced guidance to help you navigate a very complicated market. We will support you all the way, from the earliest stages of planning your trip right through to the end of your stay.
Just give us a call or send us an e-mail – we are always happy to help!
How to contact us
Telephone
+49 69 91 50 96 80
Monday-Friday from 9:00 am to 6:30 pm
Online form
Course Enquiry
Let us find the perfect language course for you
Arrange a personal consultation
Personal consultation
at our office at Fichardstrasse 38, Frankfurt.
English language courses in England, Scotland and Ireland
Why learn English with English in Britain?
You will learn more efficiently on an English course in England, Scotland or Ireland than you will at home. All teachers are English native speakers and fully qualified language teachers and all classes take place in a completely English-speaking environment.
You won't just improve your English language skills while you are in the lessons. You will also spend time in an English speaking environment and have the opportunity to experience not only the language, but also the culture.
We will offer you a selection of schools that match your requirements. We will consider factors such as course type, class size, school atmosphere, school location, leisure programmes and price.
Britain and Ireland both have a huge variety of tourist attractions; this is the perfect opportunity to combine a language course with a sightseeing trip.
Nowhere else is there such a wide selection of English language courses and schools. Let us help you make the right choice.
What we offer you
M. Molnar's feedback:

I would like to thank you and your colleagues for your skilled consultancy in the selection of a suitable language school for me and for your support before the journey.
I really enjoyed my stay. The number of students in my class was very small because of the course being in the low season. The teachers were therefore able to respond to our needs and wishes, which made me very happy.
D. Vogel's feedback: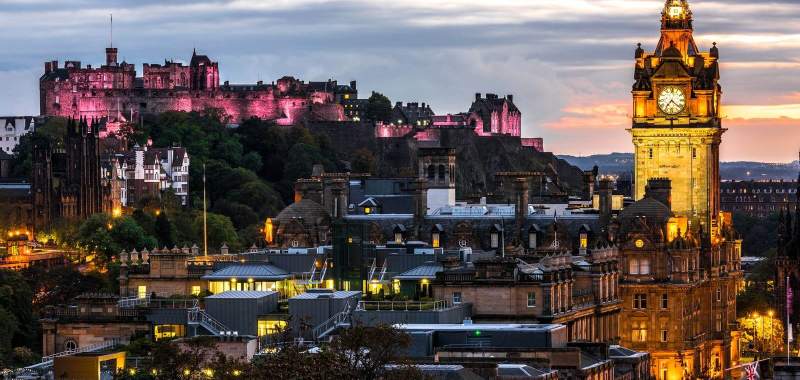 The consultancy was perfect! You recommended exactly what I was looking for!
I am completely satisfied! I learned a lot during my 3-week stay! I also contacted other agencies, but did not receive such a specific and proficient consultancy as from you. Many thanks!
I. Koch's feedback: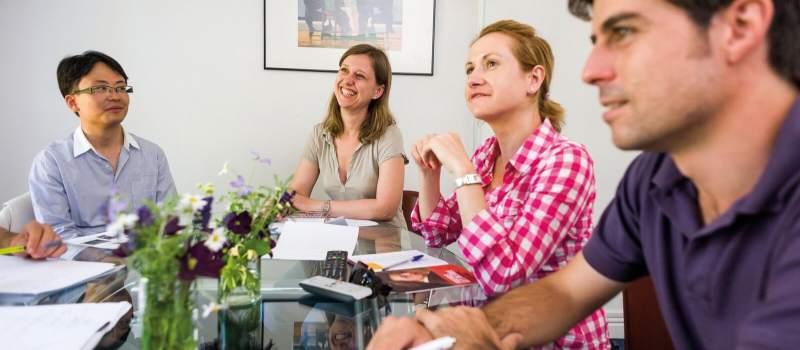 I was well-advised by the different employees in Frankfurt from the beginning onwards.
Someone always had time for me. Because of the different conversations, we ended up at exactly the right place.
B. Volkmann's feedback:

The atmosphere at the business language school is extraordinary! The teachers are fabulous!
They always boost the students with positive feedback, are challenging and motivational at the same time, while structuring their lessons to make them vibrant and entertaining. I had a lot of fun and learned a lot. It apparently was coincidence that only a few students were there at the time. The teachers were exchanging information among themselves and always knew what we were learning and how we were performing in the other lessons.
T. Münch's feedback:

I want to start my feedback with a Thank You.
I only got the idea of participating in a language course in England in spring this year. In the search for suitable schools I found your offer and immediately called you. Thanks to the detailed phone call and the information about selected business language schools, I quickly found the right offer. In our second conversation you then helped me with the booking and the organization of the journey. Thank you for the extensive support!
N. Streich's feedback:

It was the ideal business school and the perfect environment for my needs.
Many thanks for the mediation. Especially impressive were the teachers (motivated and motivational) and thus the quality of the lessons.
A. and R. Rietz' feedback:

Our daughters quickly felt at home.
They really enjoyed going to the language school every day – unlike when they're in Germany – even though it was during the school holidays! Many thanks to English in Britain for the smooth and brilliant support in the selection of a language school, it was very helpful and is absolutely to be recommended.
M. Schmöger's feedback:

This was our sons' second visit to the language school.
The school understands perfectly how to communicate language skills in an unforced manner; it is also very flexible in the case of unforeseen events and makes anything possible that it can. The activities were well coordinated to the needs and interests of the students. The host family treated him like a family member and he is still in touch with his host mother.
K. Visschedyk's feedback: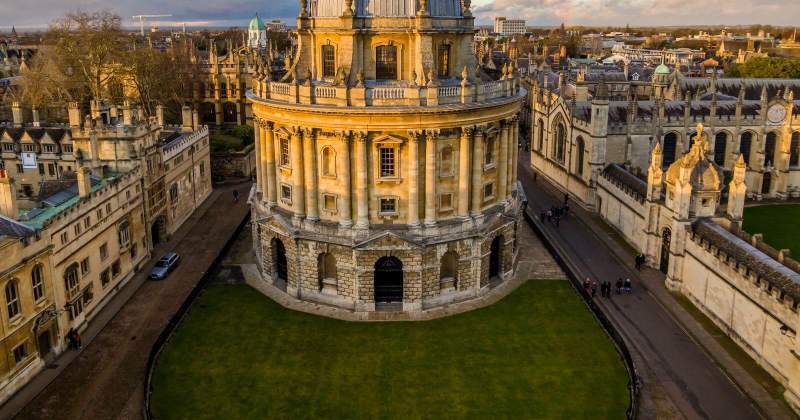 I have to praise you highly for the excellent consultancy and preparation of the language trip. Even the communication beforehand was outstanding.
It is a really pleasant experience to rely on the judgment of people rather than getting lost in the chaos of the internet. After 14 days we picked up a very happy child with many new experiences, directly from the campus. The language school has an outstanding approach and a good combination of excursions and lessons. Many, many thanks for your support.
Interested in our service?
...take the next step